Mindy Zasloff – Director
Executive Coaching & Management Development Services
---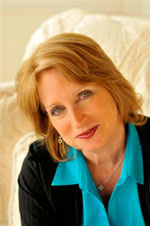 Mindy Zasloff has over 25 years of experience in Human Resources, Organizational Development, and Training Design and Delivery. Mindy is a well-known leader in Executive Coaching and Management Development and a pioneer in the development and delivery of generational differences.  Mindy Zasloff's MBA is from Loyola Marymount University and she has received master certification in Engaging the Generations, Retention, Mentoring, Career Coaching, 360 Process, DISC and Listening Styles.
Ms. Zasloff manages consultants, trains new facilitators and serves as a key project manager with numerous accounts. Mindy has a demonstrated success record with virtually every industry and has managed and delivered complex projects in the United States, Asia, Europe, and India.
Mary Campbell, Ph.D.
---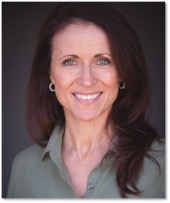 Dr. Mary Campbell is a visionary thought leader that brings a broad and sophisticated level of experience to all areas of organizational effectiveness, strategic planning, executive coaching, leadership development, culture transformation, and talent management.  For over fifteen years led Talent Development and Acquisition for the University of Southern California serving over 25,000 employees with a comprehensive array of leadership, learning, organization development, engagement, and talent acquisition initiatives. Dr. Campbell demonstrates mastery in a wide variety of organizational and learning initiatives as well as consistently high-quality results with executive development.
Mary has an exceptional track record of effective leadership and productive influence within organizations that have effectively challenged the status quo to achieve breakthrough results.  She has extensive experience developing leaders and high-performance teams. Above all, Mary believes passionately in the ability to create environments where people thrive together.  Her natural high energy and bold enthusiasm allow her to help people envision the next level where she then she calls them forward into unexpected success.
Mary holds a Ph.D. in Organizational Psychology and is an International Coaching Federation (ICF) Certified Coach who has advised a wide variety of senior leaders in highly diverse organizational settings.
Peggy Sundstrom, Ph.D. - Director, Project Management
---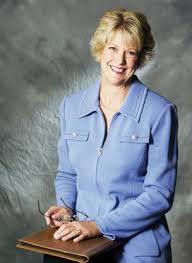 In 1997, Dr. Peggy Sundstrom embarked on a highly successful executive and consultative career path, focused on helping her clients improve individual and organizational effectiveness. As principal of Sundstrom and Associates, Peggy has established a track record of leveraging untapped human potential to produce extraordinary business results. Peggy has a Masters in Behavioral Science and Health Education and a Doctorate in Education from the University of California, Los Angeles.
Dr. Sundstrom has consulted with numerous organizations, including Xerox, Federal Express and a host of major universities throughout the United States.
Jess Todtfeld - Director, Presentation & Media Development
---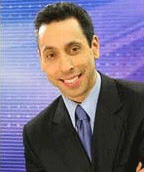 Jess is one of the leading speaking and media training authorities in the United States. With more than 15 years of experience, Mr. Todtfeld helps CEOs, business executives, spokespeople, public relations executives, experts and authors to not just become better speakers but to become expert speakers. 
Jess Todtfeld has trained clients from IBM, AIG, AARP, USA Today, The Children's Wellness Foundation, Edelman Public Relations, The United Nations, The Fine Living Television Network, Land Rover and the ASPCA.
Additional Consultants
---
Inspired Work has sixteen additional consultants and licensed facilitators throughout the United States. Biographies are provided on an as needed basis in each market.